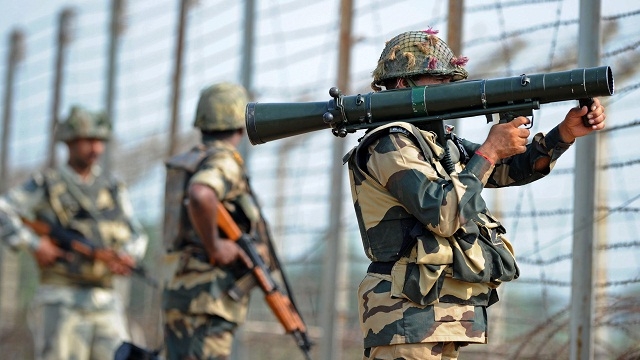 Indian and Pakistani troops, on Saturday morning, traded heavy fire along the Line of Control (LoC) in Jammu and Kashmir's Poonch district, killing two civilians and injuring another two. Some children were also injured during the firing and mortar shelling by Pakistani troops. The firing is ongoing and the Indian forces are effectively retaliating. "Two individuals embraced shahdat while three citizens were injured", the statement concluded.
They died in Gulpur area, police said.
Earlier, Pakistan accused India of violating the ceasefire along the LoC in Pakistan-administered Kashmir in which two persons were killed and three others injured, Foreign Office (FO) spokesperson said in a statement.
Trump to Putin: Syrian President Assad Can't Have Land Liberated From ISIS
Trump and Putin are expected to discuss a range of policy disagreements, including Syria and the ongoing crisis in Ukraine. Pifer said he hopes Trump and Putin "take a look at the range of issues, but follow the approach that Tillerson laid out".
Poll finds more adults in U.S. trust CNN compared to Donald Trump
Independents also sided with the Democrats overall, with CNN coming out 15 points ahead among those surveyed. Among Democrats, only 5% said they trust Trump more compared to the 91% who said they trusted CNN more.
Missing Chinese grad student Yingying Zhang feared dead, Federal Bureau of Investigation arrests man
Video from a security camera on the university campus showed her climbing into a vehicle and being driven away. He continued teaching as a graduate assistant and earned his master's degree in mid-May.
However, no arrests were reported during the hour-long operation.
An on-leave soldier and his wife were killed today in a cross-border firing from Pakistan on the death anniversary of Hizbul Mujahideen terrorist Burhan Wani.
On June 20th, National Assembly's Standing Committee on Kashmir Affairs was informed by Director general (DG) of the Disaster Management Authority (DMA) Indian ceasefire violations across the Line of Control (LoC) has killed at least 832 civilians.