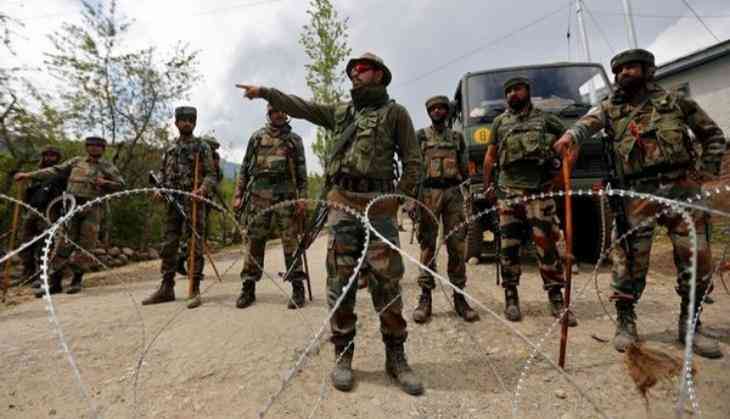 The soldiers were killed after the Pakistani side opened fire on the Indian posts in the Krishna Ghati sector of Poonch district, and members of their Border Action Team (BAT) attacked a patrol party. If the video is to be believed, although there is no authentication attached to it, the Indian forces fired at Pakistani bunkers and destroyed all three of them.
Pakistan's army says Indian troops in the disputed Kashmir region shot and wounded at least four Pakistani villagers. In April this year, there were seven ceasefire violations by the Pakistani troops along the LoC in Poonch and Rajouri sectors of Jammu and Kashmir.
In the video footage it was clearly visible that anti-tank guided missiles were used to destroy Pakistani bunkers along the LoC.
Army veteran Major Gaurav Arya, who has also shared this video on his Twitter handle, claimed that the retaliatory attack by the Indian Army was executed by its Sikh Regiment unit.
University Says Up to 7000 Bodies are Buried on Campus
The group includes Molly Zuckerman, associate professor in MS state department of anthropology and Middle Eastern cultures. The institute was expanded after the Civil War, and at its height around 6,000 patients were housed at the facility.
Syria deal's no-fly areas put US, Russia at odds
Trump, the presidents of Russian Federation and Turkey have recently supported the idea of creating safe zones in Syria. If it worked, the ceasefire could be extended with the agreement of all parties, a memorandum said on Saturday.
Durant puts Warriors 3-0 up over Jazz
In the Golden State Warriors ' Game 3 against the Utah Jazz, the league got a good look at what Durant can do in postseason play. Meanwhile, the Utah Jazz will be hoping to stave off elimination and avoid getting swept at home after falling short in Game 3.
Army has already made it clear that it will respond to the dastardly act at "a time and place of its choosing".
He called it an appropriate action by the Army to counter Pakistan's ceasefire violations.
The video could have been shot just a few days ahead of the beheading of two Indian jawans by Pakitani security forces. However, talking about India's response, Rawat said "We don't talk about future plans beforehand".
While people have hailed the Indian Army and said that the move is the ideal answer to Pakistan, Army Sources are believed to have said that the video was shot in April.